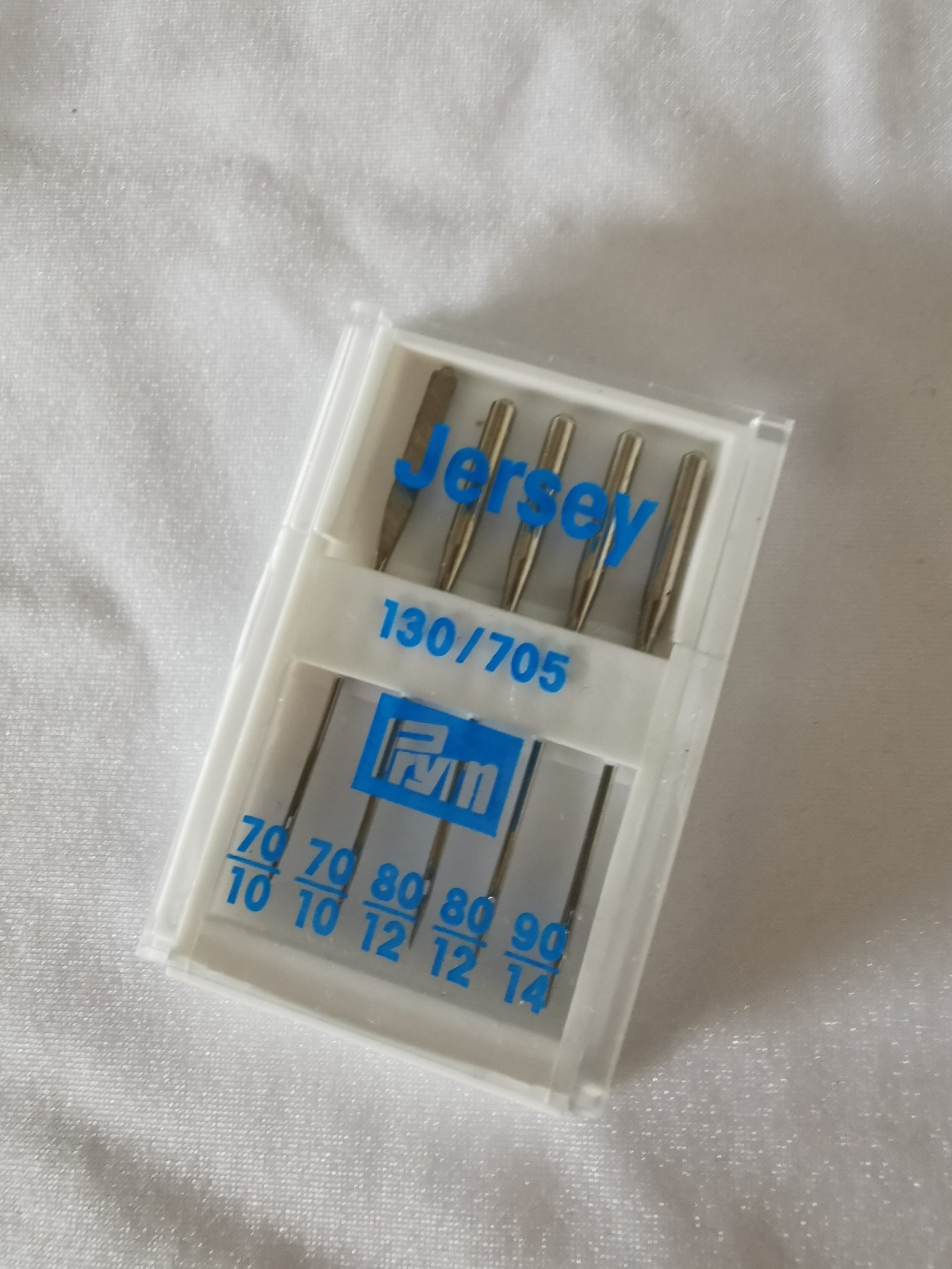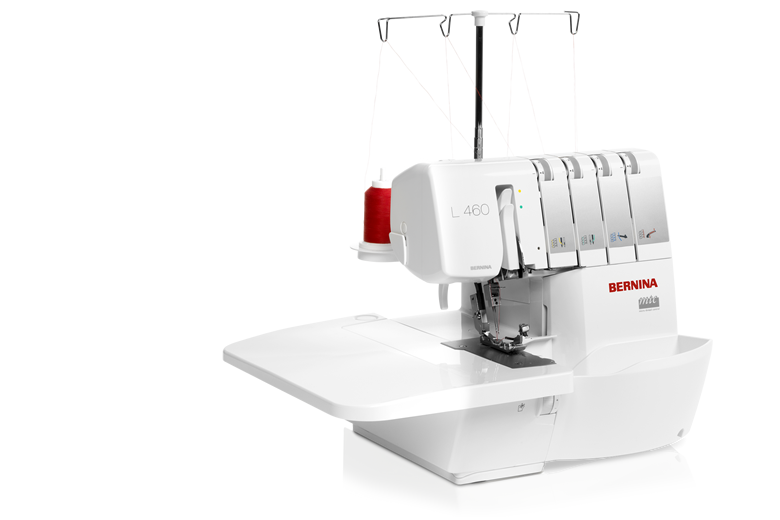 Things you need to Sew Lycra
-Jersey or Spandex Needles; these help with sewing the elastic Fabric and stop the skipping of stitches. Usually good to have a pack for both your sewing machine and overlocker
– A Overlocker; it makes sewing stretchy material way easier, make sure you test it and adjust it for stretch. Meaning the tension usually is adjusted to allow your overlocked stitch to give, try an find your overlockers User Manual to see what it suggest. I like using a double needle set up, that way the seam is a little bit sturdier, but see what your machine does best.
If you don't have a Overlocker you can use a sewing machine, you just need to find your overlocking stitch. ( see Photo in the next part ) The Tension is also something you have to adjust on your Sewing Machine. It is worth while spending a few minutes testing and setting up your machine before you start sewing.
Things to note
Most Stretch patterns only have 6 or 5 mm seam allowance, so measure the width of your overlocking / Sewing Machine stitch to see how much seam allowance your machine makes when sewing and adjust accordingly.
Also remember these Patterns have very little to no ease because of the elasticity of the fabric and the tightness of the garments.
Because of this you want to make sure your Stitch is Secure but gives at the same time, you don't want the seams to pop open the first time you try on your garment.
All in all sewing stretchy materials is not that hard, let the machine do most of the work and try things out. If you make a mistake unpick and start again the main things is to have a go and learn from your mistakes.
I will put up more of my Pole wear/ Bikini Patterns as PDF to buy as I complete them so there is more items to practice on. The main goal is to get people sewing, repairing and Upcycling their Clothing, so we understand what it takes to make garments and we start to value them more.